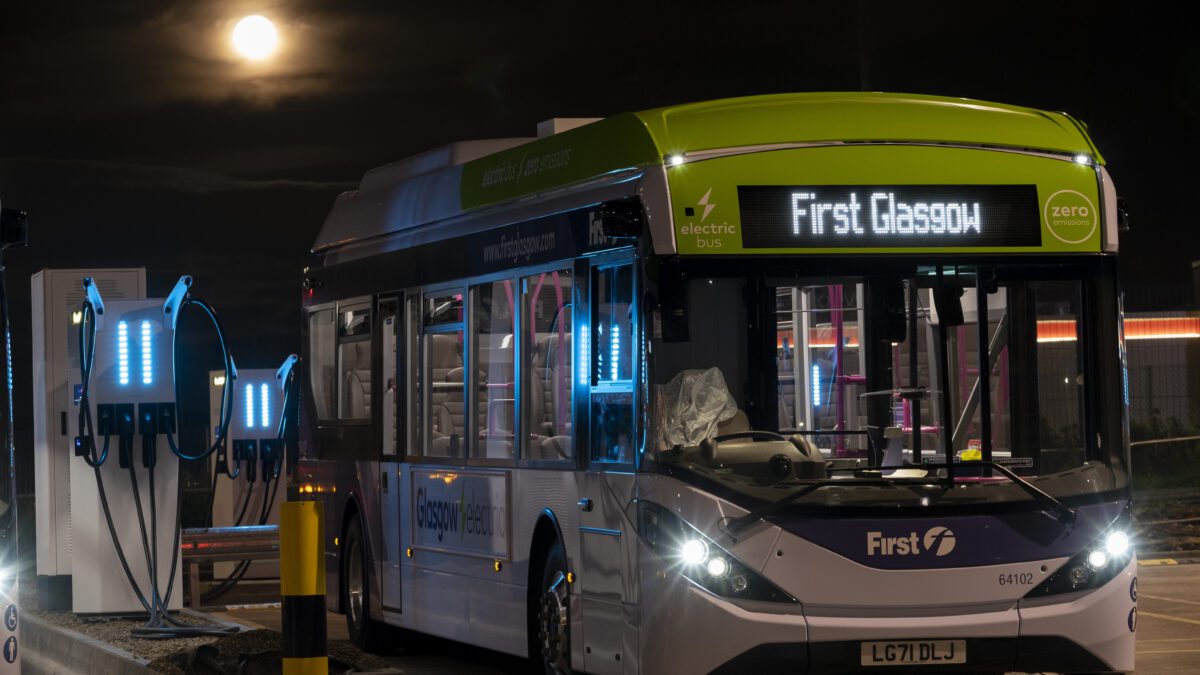 Is Scotland on the right green track?
There is vaulting ambition in the Scottish Government's declaration to see renewable electricity meet almost all of the nation's future transport energy needs.
As well as promoting private and public electric vehicles (EVs), its strategy purposefully highlights the concurrent role to be played by energy storage innovation, greater availability in vehicle-to-grid connectivity and the efficient reuse of batteries.
Above all, ministers are keen to push the integration of renewable energy and transport systems as a primary catalyst for creating what they envisage will be a "fairer, wealthier and greener Scotland".
In this new and green utopia, low and zero emission transport will be affordable, reliable and universally available.
It's certainly a dynamic vision… but what's actually happening on the ground right now to help make it a reality?
Looking first at the uptake in electric options for Scotland's public transport systems, it's fair to say funding initiatives have jump-started this sector, with progress most evident in the adoption of electric-powered buses.
In the first round of the Zero Emission Bus Challenge Fund (ScotZEB) the Scottish Government delivered 276 zero-emission buses, taking the total in Scotland to nearly 600. A second phase will now see a further £58 million made available.
Stagecoach recently introduced its first fully electric bus fleets in Perth, Aberdeen, Inverness and Dunfermline. These investments included Stagecoach West Scotland spending £15.7m on a fleet of 27 Volvo BZL buses operating across Ayrshire.
The First Bus depot in Scotstoun has received 50 electric buses, while First Aberdeen has taken delivery of 24 Yutong E12 electric single-deckers, leaving its fleet 40 per cent emission-free.
Mellor, the Lancashire based bus maker, has delivered its first two Sigma 8s, the electric midibus, to Shuttle Buses in North Ayrshire. McGill's Buses is to introduce 41 more electric models in a £20m investment.
Switching tracks, from road to rail, Network Rail Scotland has just published a £4.2 billion plan it says will deliver a safer, greener and more reliable railway for 'Control Period 7' (2024-29).
Scotland's net zero targets will be supported through the investment, with the railway decarbonised and more passengers and businesses encouraged to choose trains as part of their sustainable transport options.
An 8.7 per cent growth is simultaneously targeted in freight, with every cargo train expected to take 129 heavy goods vehicles off the roads.
As Network Rail was unveiling a project to electrify fully 120 miles of railway between Dunblane and Aberdeen, the Glasgow to Barrhead line was reopened in August after being closed for six weeks to prepare for electrification.
And while electric ships are still very much at the pilot stage, Artemis Technologies last year unveiled the design of a 100 per cent electric foiling fast ferry to be used in a Belfast to Bangor pilot scheme. Ports in the Highlands and Islands are already providing electricity from sustainable sources to ships at berth.
Of course, whether public or private, the adoption of EVs can only progress where the charging infrastructure has capacity to meet increasing usage.
So far, the Scottish Government has invested £65m to establish the fourth largest charging network in the UK. ChargePlace Scotland has more than 2,400 publicly available points.
While some industry experts argue all of the charging points may not always be operational – six weeks of spot-checks in 2022 by the BBC found a quarter (535) tested had issues, though Transport Scotland put the fault rate at 2 per cent – data shows Scotland leading the UK in infrastructure.
According to Department for Transport figures, analysed by LeaseElectricCar, the concentration of public rapid charging devices per 100,000 people, showed Scotland top of the UK's regional rankings with 19.2.
Retailers are also being encouraged to fit multiple charge points. The Electric Vehicle Association Scotland says introducing chargers would provide a boost for business and, with grants and loans to help with installation, Scotland's retail sector could take the initiative to attract more EV drivers.
It's too early to predict whether today's EV trends guarantee we will meet Scotland's ambitious net zero targets. When the automobile first appeared critics said it would never replace the horse and carriage and the law mandated self-propelled vehicles be led by pedestrians waving red flags.
The advent of EVs may have experienced similar warning signs but the direction of travel suggests ultimate success.
Related posts